10 Bloopers to Avoid When Filing Your Income Tax Returns
July 28, 2017 . 436 views
Sure, bloopers are a lot of fun. Have you seen the Game of Thrones blooper reel? Hilarious, right?
Do you know what is not so hilarious, though? When your Income Tax return filings have a blooper reel of their own.
Filing your tax returns can be a tricky process. If you don't do it right, the mistakes could come back to bite you in the derrière in the form of tax notices.
Read on to know the 10 mistakes that you could be making while filing your IT returns and how to dodge them as if you were dodging dragon fire.
1) Not Choosing the Right ITR Form
If you don't get the pilot episode right, what can you expect from the rest of the season?
Make sure you know which ITR Form applies to you and choose the correct one. Need help? Click here.
In addition to that, double check whether you need to file the returns physically or online. E-filing of ITRs is mandatory for individuals whose salaried income is above ₹5 Lakhs p.a.
2) Entering Incorrect Details
Are you even a real fan if you don't know how to spell 'Danaerys Targaryen' correctly?
More importantly, do your IT returns get filed properly if you don't enter your personal details like your PAN, Aadhaar number, address, etc., correctly?
The answer for both is NO.
3) Not Quoting the Right Assessment Year
Filing returns for taxes paid on income earned in FY 2016-17? Your assessment year (AY) should be 2017-18.
Get it right or you could attract double taxation and unnecessary penalties.
4) Not Cross-checking with Form 26AS
Before you file your returns, cross check documentation pertaining to all your prepaid taxes with your TDS Form 26AS.
5) Not Claiming Deductions
#ICYMI, Section 80C of the Income Tax Act includes certain saving and investment options that are tax deductible.
But not unless you don't claim them while filing your returns.
Claiming deductions while filing your ITR is like checking in on Facebook while watching the new episode of GoT.
If it's not put out there, it didn't happen!
6) Not Reporting Exempt Income
Thinking that just because certain incomes are exempted from taxes means they don't need to be mentioned in the ITR forms is like saying you don't know Jon Snow's true parentage because the show hasn't explicitly mentioned it.
Duh.
7) Not Setting-Off Previous Year's Losses
Okay, so you aren't a Lannister and you don't have any debt. But why not be diligent about your money like one?
There is a provision that allows you to set-off your losses from the previous years against your current year's profits, only if you've filed last year's taxes before due date.
8) Not Verifying Your E-Filed Returns
You've got two options.
If you have a certified digital signature registered with the IT department website, you can upload the same to verify your ITR-V online.
If not, you must send a physical copy of the duly signed ITR-V to the Centralised Processing Centre (CPC), Bengaluru within 120 days of filing of return via post. (Not ravens!)
9) Not Filing Your Returns
You know how in GoT people aren't taking the White Walkers seriously but they should?
Take a cue from that and take your IT returns seriously. If your income exceeds ₹2.5 Lakhs, file your tax returns on time to avoid late filing dues.
Moreover, if your exempted long-term capital gains + your total income exceeds ₹2.5 Lakhs, you've got to file those returns. Or there will be trouble.
10) Not Revising Errors
Look, despite knowing everything there is to know, we all make mistakes. The point is to correct that mistake as soon as possible.
In case of errors in your IT return filings, you get one year to file revised returns.
And what about when you play the Game of Thrones? Yeah, not so much.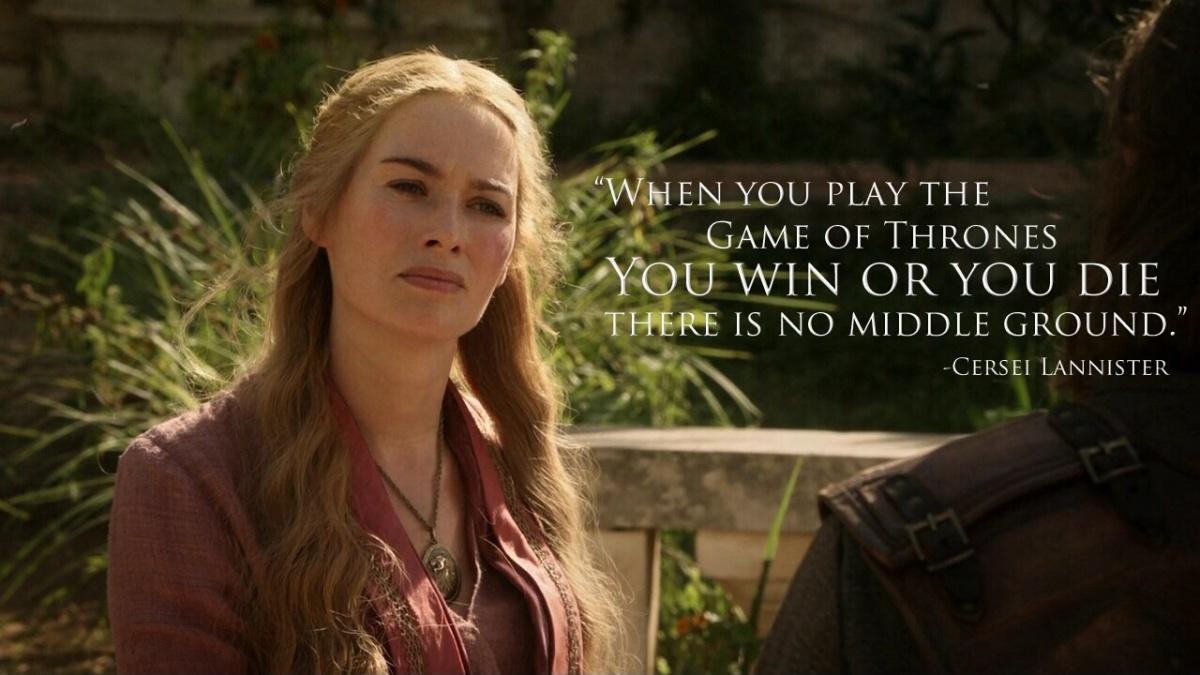 Image Credits: HBO
Image Sources: Giphy
Subscribe
Get unlimited investment tips.
Free Forever.