Budget 2017 & How To 'Face' It
January 21, 2017 . 370 views
One of the biggest rodeos is coming to town next month and we're already forming scenarios in our heads.
A country that was promised Acche Din just had its hopes crushed by Demonetisation. Naturally, all eyes will be on Union FM Arun Jaitley on Feb 1st, as he presents what everyone expects and desperately hopes will be a 'feel-good budget'.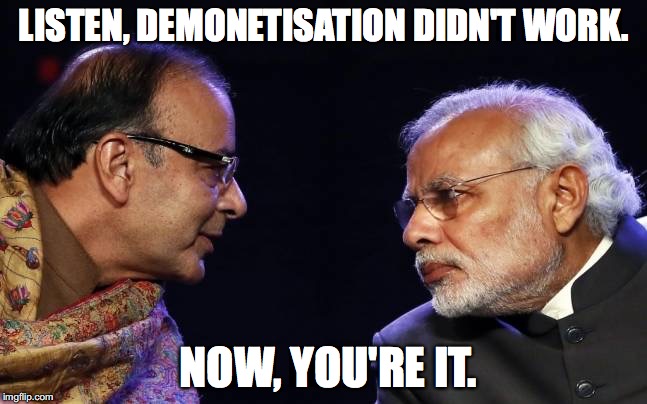 Just like every new Box Office release is preceded by speculations about its performance and plotline, this blockbuster is no different. And we thought, we should prep ourselves to deal with whatever comes our way.
Now we all know that nobody does expressions better than our very own PM. So here are a few Modi faces that we can practice and perfect for the B-Day rollout if the following speculations do turn out to be true.
Get your best Modi game face on and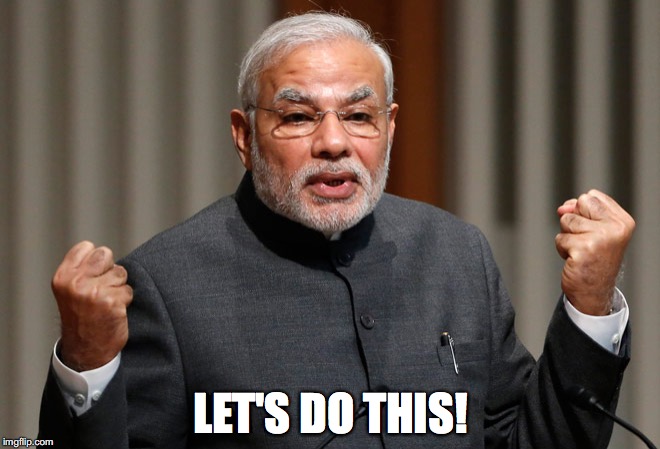 1) Tax Slabs Gone Wide
Truth: We watch the Budget just so we can figure out how much tax we'll end up paying.
This year, we're expecting the FM to announce some respite for the middle-class taxpayer with a widening of individual tax slabs.
So while we're watching the big show live, let's keep those fingers crossed and pray to the money gods with all we've got.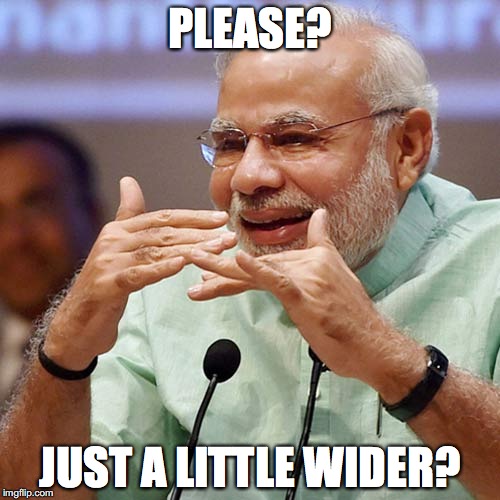 2) I 80C What You Did There
There's unanimous agreement. The existing limit under Section 80C of the Income Tax Act for investment deductions needs to go up.
We're not even asking too much! From 1.5 Lakhs to 2 Lakhs. Are we really reaching for the stars here?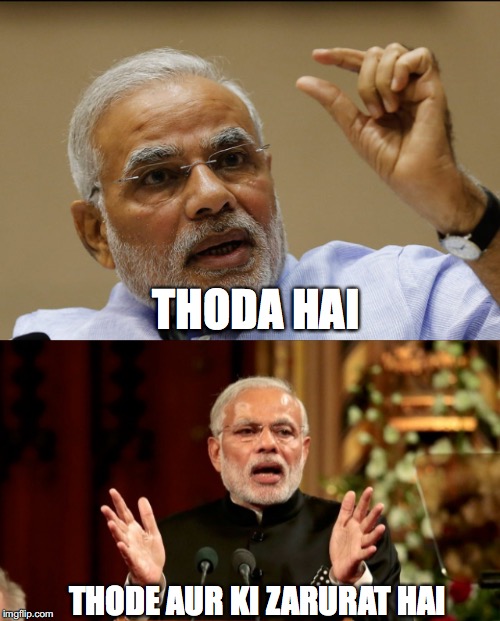 3) A Dime for Your Digital Payments
So, let's get this straight.
First, you take away our cash and practically drive us into the waiting arms of cashless transactions. And then you start charging us extra for using our cards and the merchants for accepting digital wallet payments!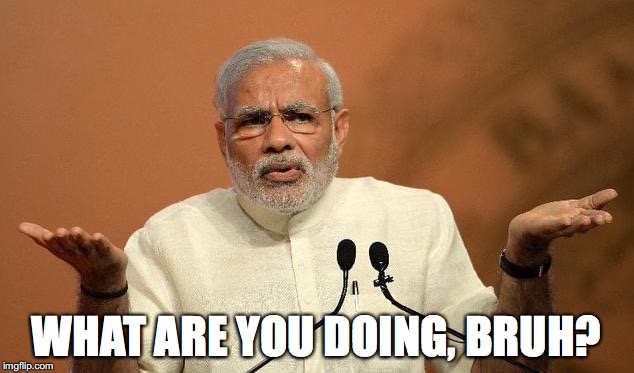 Haven't you realised? The only way you'll be able to pull this off is by incentivising digital transactions and doing away with these ridiculous fees. We're definitely hoping there's more of this in the Budget speech.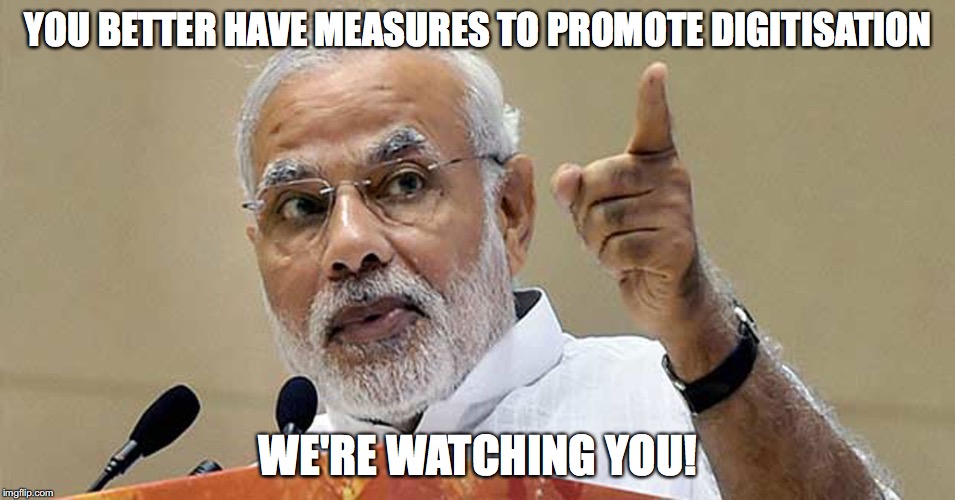 4) Home, Sweet (& Affordable) Home
Last year's Budget was a pretty good step in the direction of affordable housing. This year, with talks about according infrastructure status to low-cost housing and taxation revisions that could boost real estate, things are starting to look up!
If houses really do become cheaper, that would be an absolute morale booster for the collective mood of the nation. We'll be so grateful!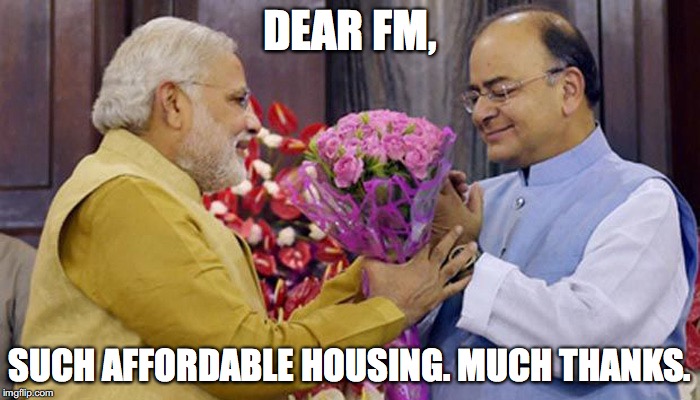 5) Steals on Wheels
Don't get too excited but yes, there is some news that on-road prices of cars might drop. If you have plans to buy your first car, congratulations. If you're planning to ask your Daddy to get you one, be extra nice to him while he watches the Budget.
Either way, pretty soon, this could be you.
6) You Did GST! (Great Stuff with Taxes)
Bad joke? Okay.
But we're definitely hoping we get to tell our FM that his GST rollout is indeed 'Great Stuff'. Now even though the implementation has been pushed to July, everyone's secretly glad that a more standardized taxation model is out there somewhere. Maybe the Budget can shed some more light on it?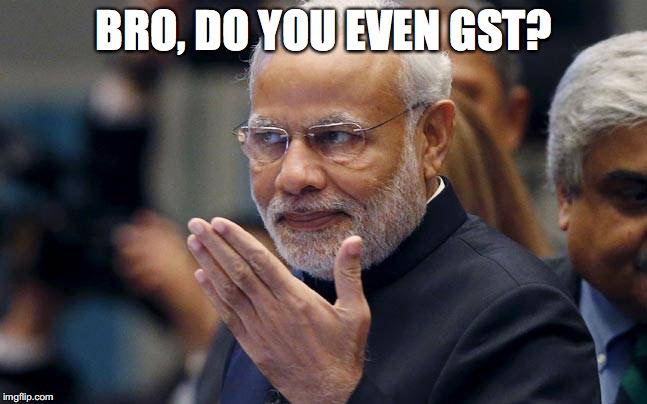 7) Guilty (Pleasures) As ChargedFor all of us that belong to Generation #Netflix&Chill #Wanderlust #Friyay #OOTD and #ShotOnMyiPhone7, there's a sad emoji in the picture somewhere.
The Budget has always been a major reprimand for 'sinners', with increasing taxation on tobacco and alcohol each year. Which means this year too, you might hear them get costlier.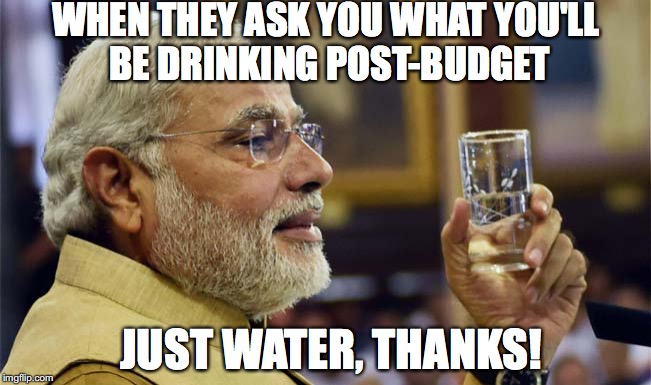 In addition, get used to all things desi because prices on imported branded goods, electronics and your flight tickets are going to rise as well.
New Suggested Hashtags: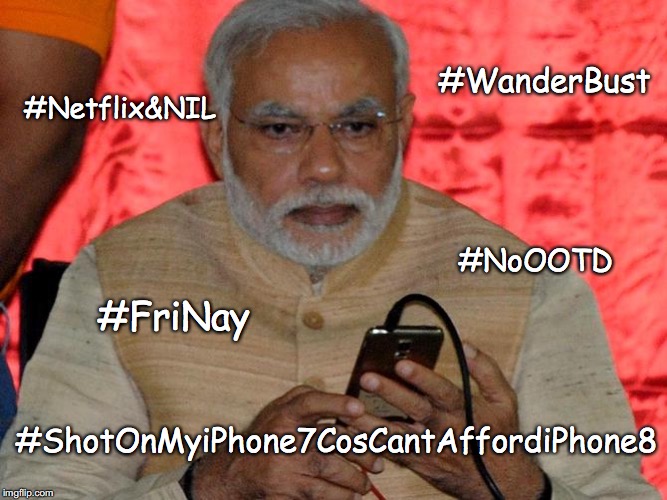 8) Did You Just Call Me Fat (Tax)?
If you thought you could survive all the good, the bad, and the ugly that the Budget would bring and treat yourself to some comfort food later, there might be a tiny glitch.
Speculations are, all your junk foods and sugary beverages might get costlier due to higher taxes. This, from want of a less obvious name, is being called a 'Fat Tax'. What's more, revenue earned from these taxes could be invested in various health schemes.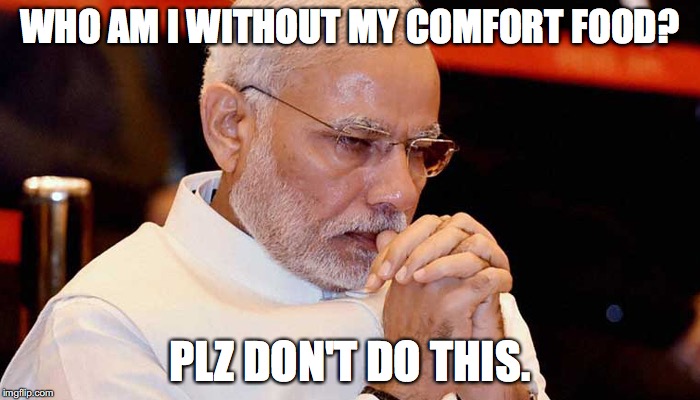 And it's supposed to motivate you to eat healthy. So yay 2017 fitness goals?!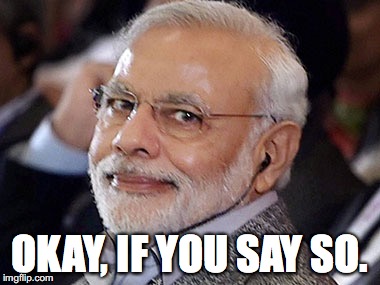 To say we have 'expectations' from Budget 2017 is an understatement. We're even aware that not all can be unicorns and rainbows. But a common man can hope. Hey, at least we've got our reactions covered!
Till then,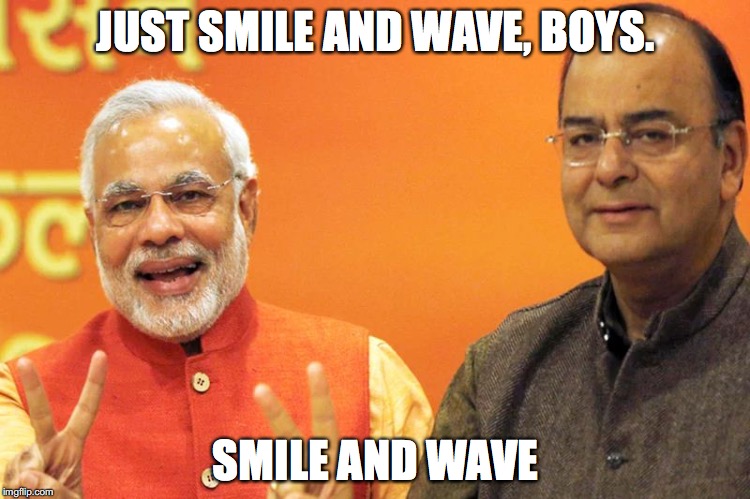 Subscribe
Get unlimited investment tips.
Free Forever.